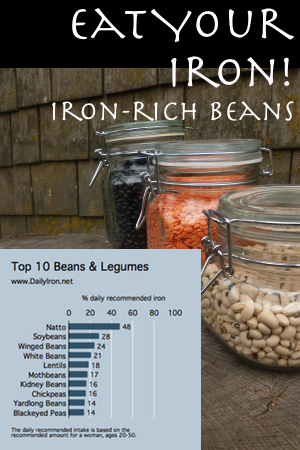 Beans can be a great source of iron. Some common beans top the iron rich beans list for plant-based foods based on data provided by the USDA. White beans, black eye peas, black beans, and lentils are common beans that top the list. However, before you plan your meals around this list, take note of a few points:
Soybeans are only high in iron if they are fermented. Soybeans contain an inhibitor called phytic acid that keeps your body from absorbing iron. Common forms of soybeans such as soy milk and tofu are not fermented and, thereby, are not iron rich beans.
Other beans are iron rich foods if they are soaked well in advance and eaten with an iron enhancer such as meat or a high vitamin C food. Learn about soaking beans here on our website: soaking beans.
Iron Content Of Common Beans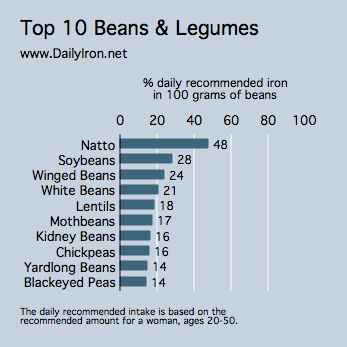 Beans as a class can add iron to your diet if you prepare them properly. Search the iron foods database for the iron content of your favorite bean-based food or follow the links below to some of the most common beans and begin to unlock the iron in your beans.
Explore more resources on iron rich foods across our website!